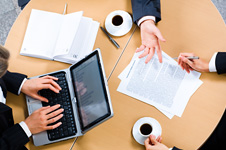 Serving Gaston County and the surrounding area since 2009, That PC Place Computer Repair offers a friendly neighborhood alternative to the big box stores which charge outrageous fees and prices for their products and services.
Our Values
At That PC Place, we treat our customers the way we want to be treated, the way we want our family treated, and the way we want YOU treated. Honest, dependable, trustworthy, commitment, and service oriented.
Our Commitment
At That PC Place, we strive to bring you the best service and product so that your experience with us will allow you to choose us again and recommend us to your friends and family.